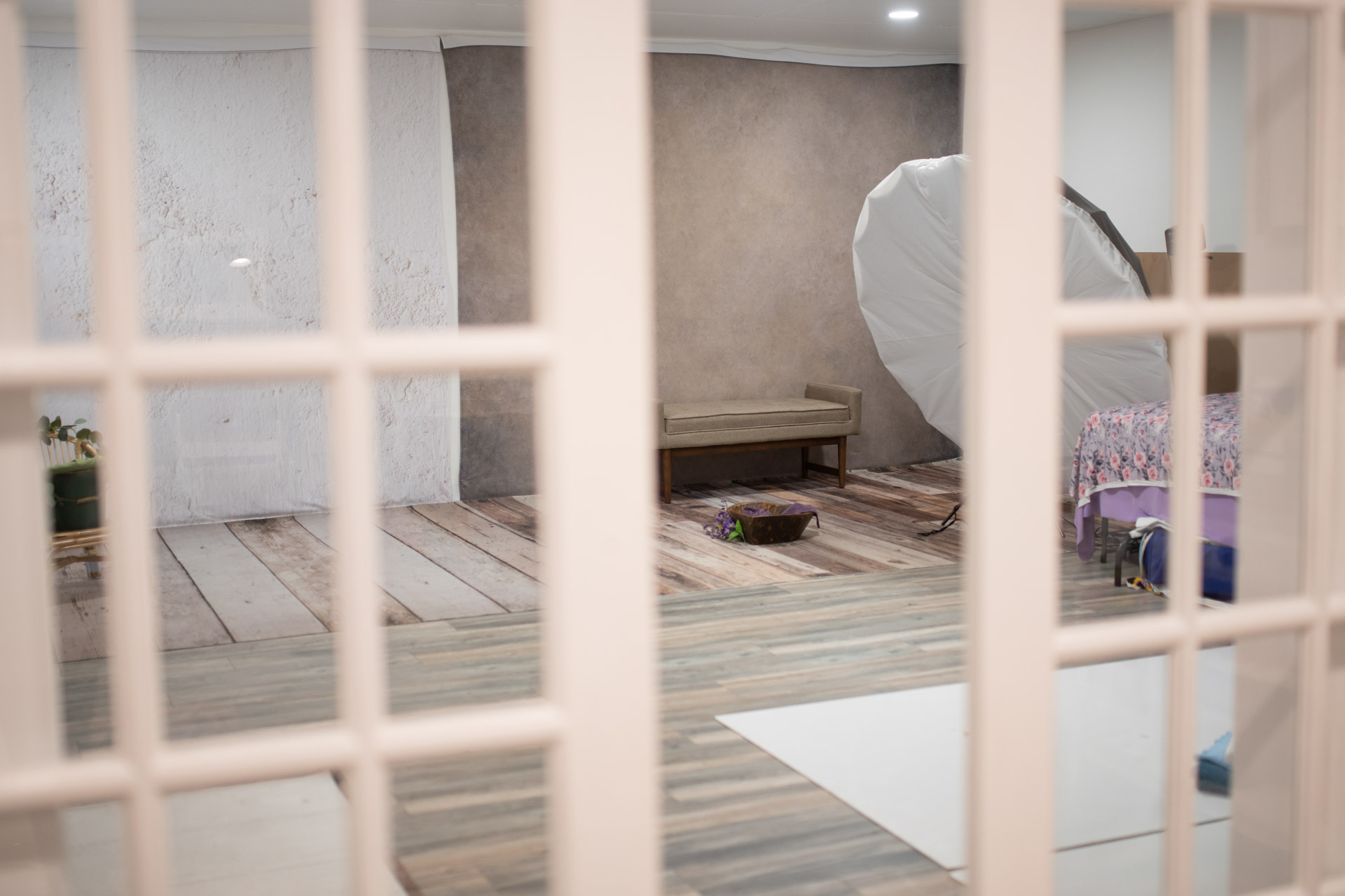 Welcome to My Rochester, New York Newborn Photography Studio
Hi!! Here is a peak into my Rochester, New York newborn photography studio. The studio is on the lower level of an office building. What do I love about being in a commercial building??? Easy handicap accessibility, ample parking and a cleaning service takes care of the bathrooms! 
My studio is around 800 square feet and is my home away from home. It's split in to two main spaces. The sitting room is a cozy place for you to relax and watch your newborn session. You can enjoy a freshly brewed cup of coffee, snacks and even charge your phone. Heirloom studio sample products are set all around for you to look through and enjoy.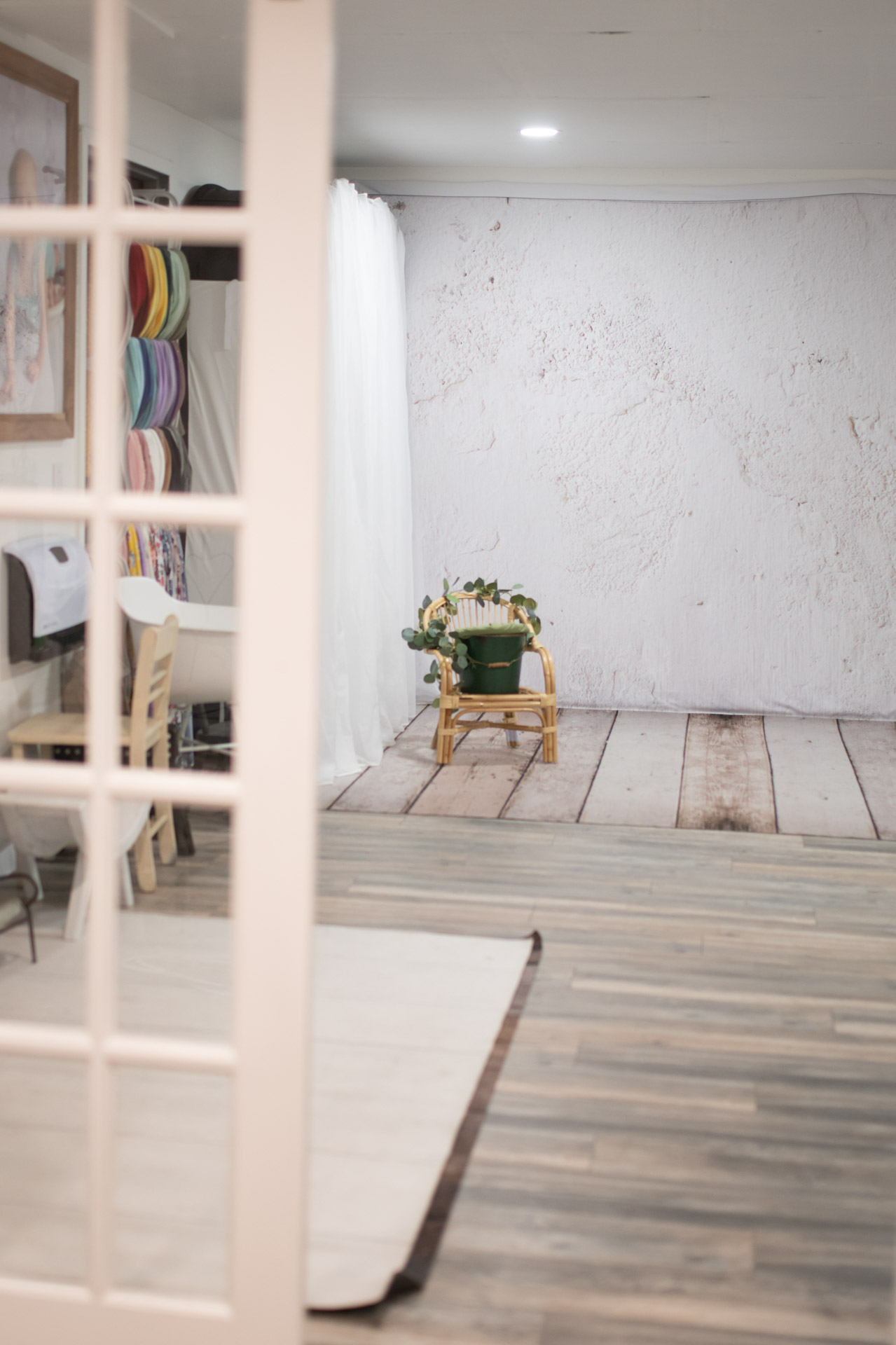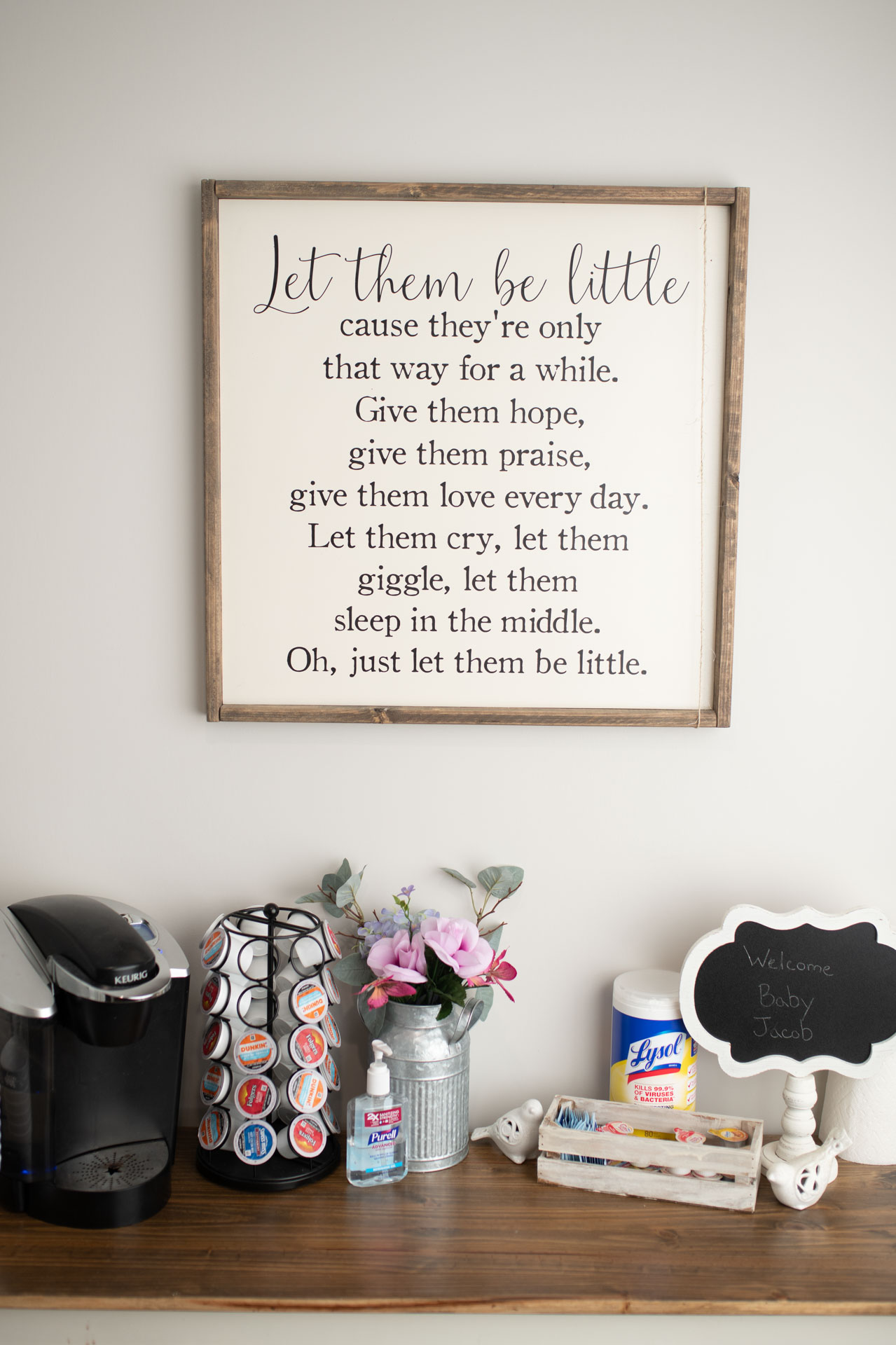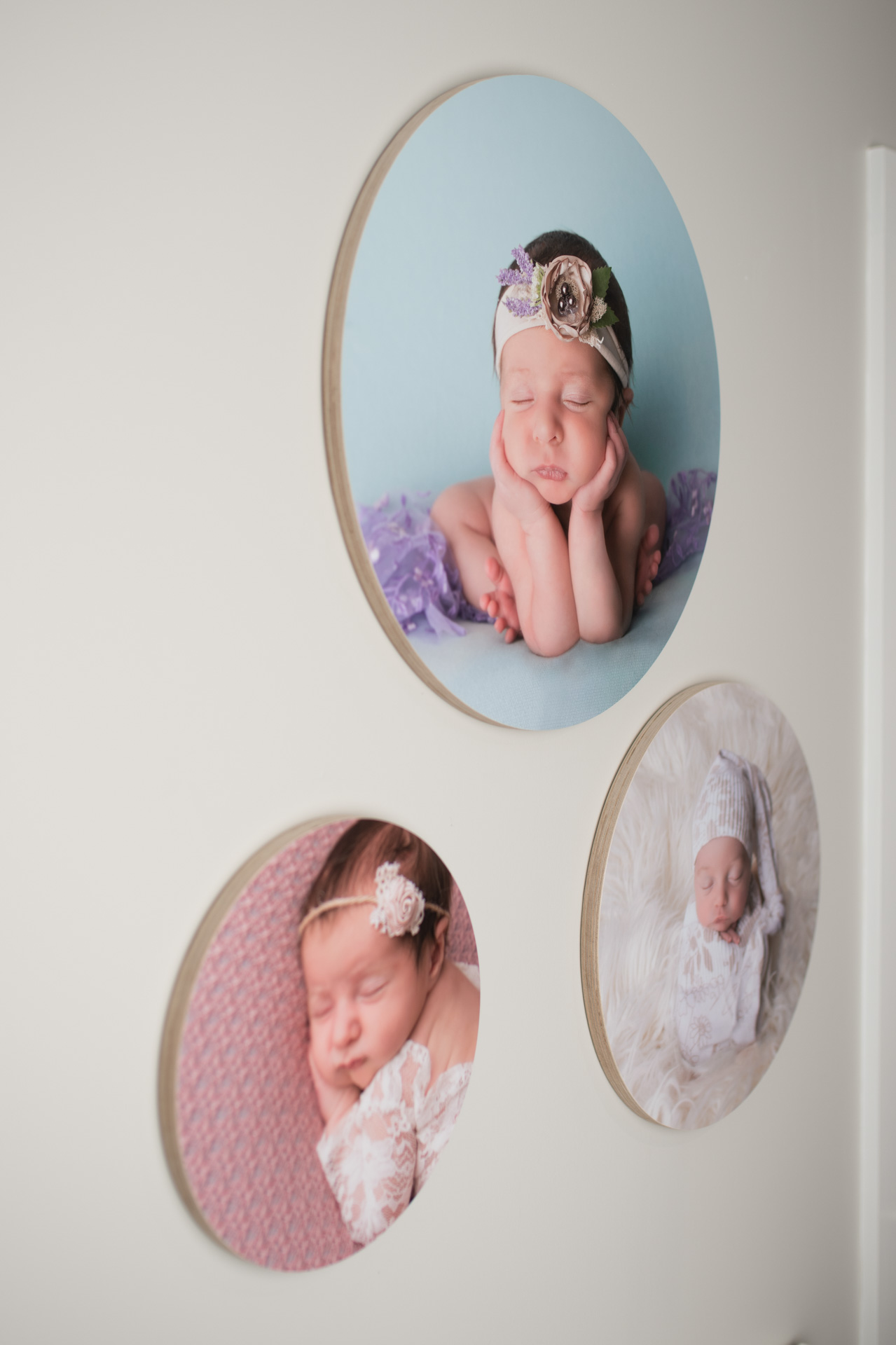 You will also find a small changing room packed full of outfit choices from my client closet. I have many beautiful gowns for both maternity and non-maternity as well as MANY newborn- 5t dresses, rompers, pants and suspender sets, and more.
The shooting room is where all the magic happens! It's also where you will see some of my beautiful props, fabrics, headbands and wraps used in my Newborn Sessions. I have everything set up ahead of time so it's all ready when you arrive. The space allows me to have multiple backgrounds set up at a time. Why is that amazing!? It means that your little one doesn't have to wait for me to take down and reset up new backgrounds during your session. Easy transitions make for happy babies!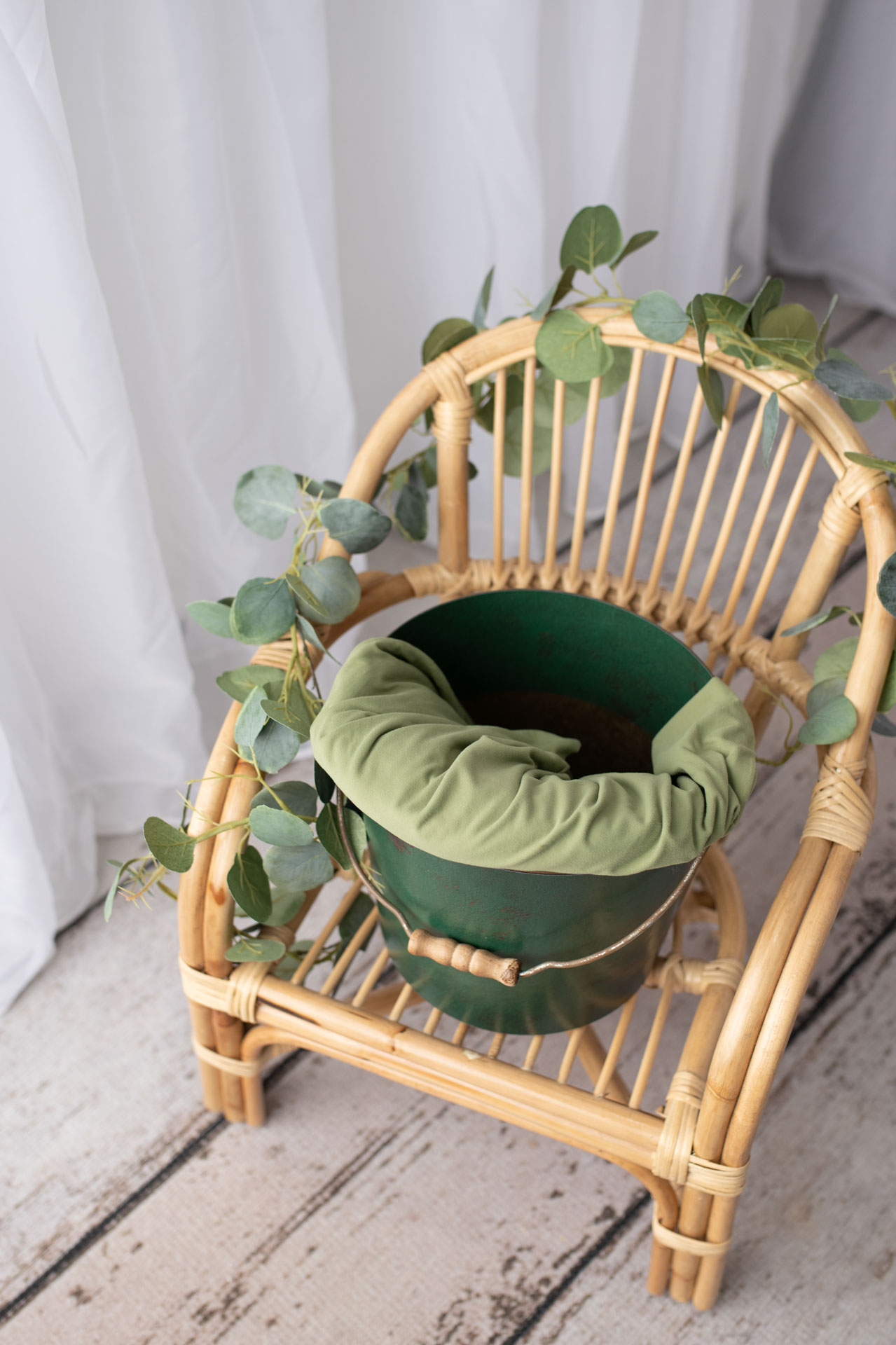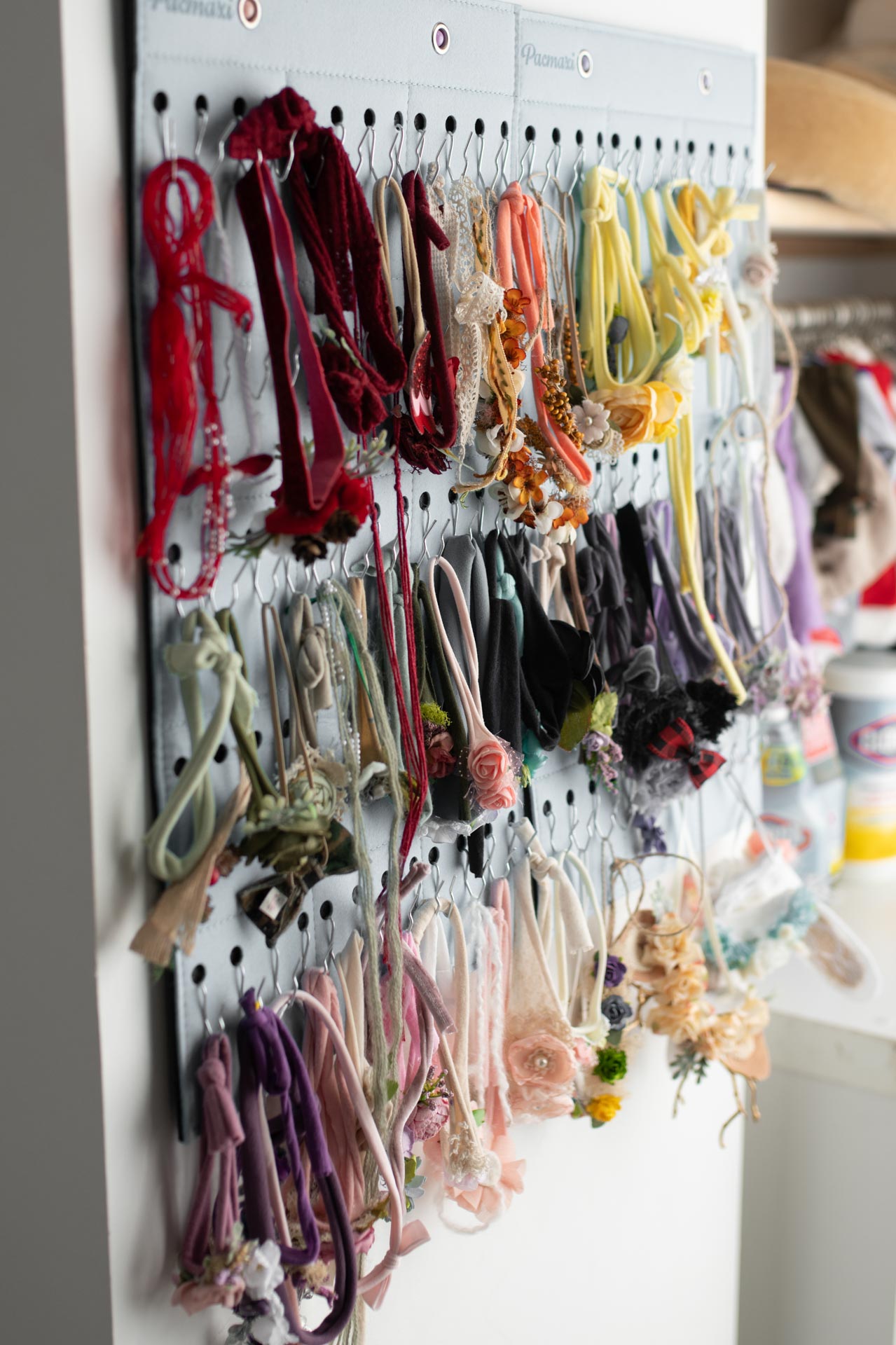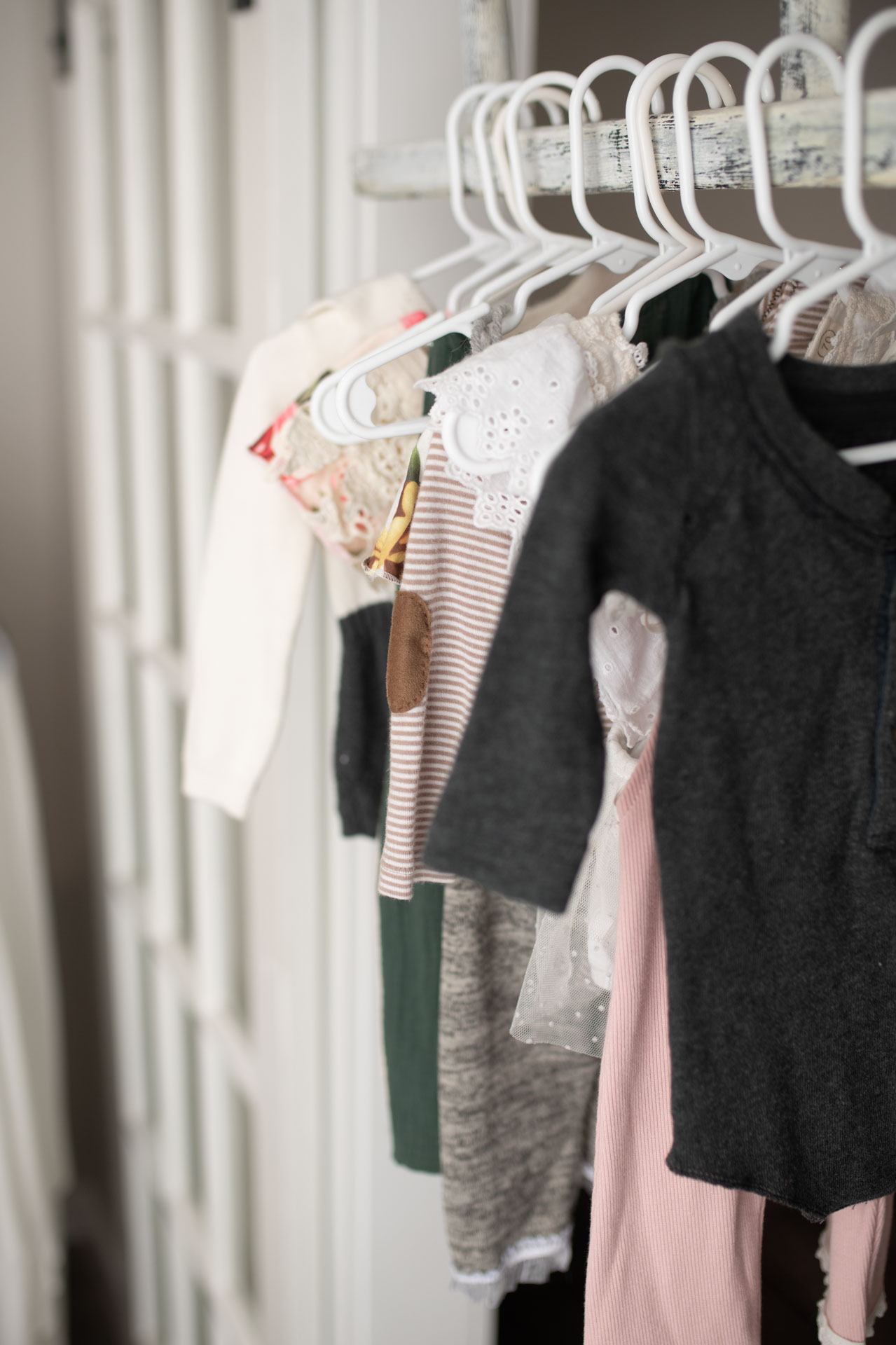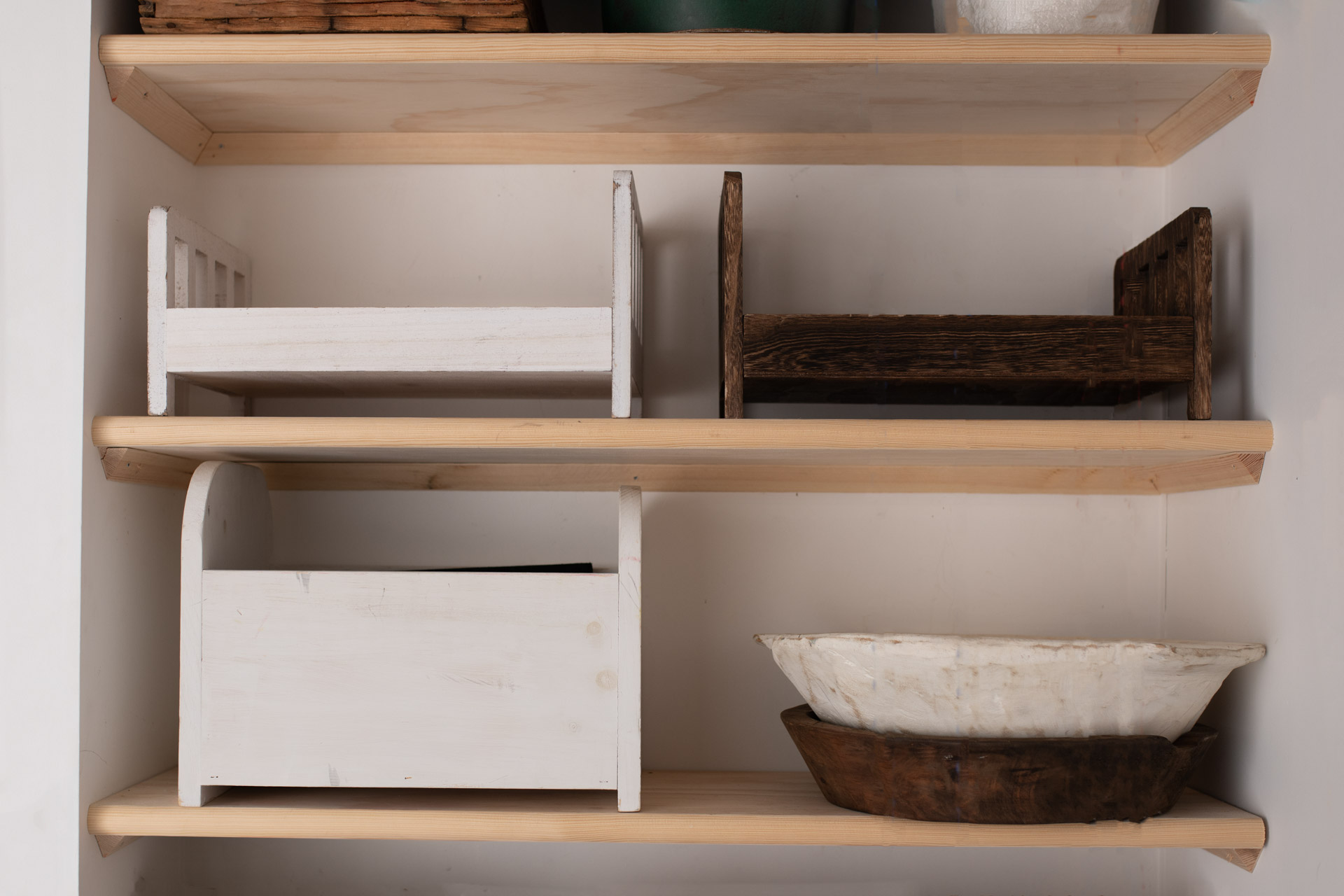 These spaces are connected with beautiful French doors hung on barn door sliders. The doors can be closed to minimize distractions during the session or left open for your little one to explore. I love using them to play peek-a-boo when your little one first arrives. It truly helps them warm up to being in a brand-new environment.
There is a fully stocked changing table with diapers, wipes, receiving blankets, boogie wipes, new pacifiers and a bottle warmer. My studio has everything needed in case anything is forgotten at home. We have ALL been there. Taking your newborn out often feels like you are bringing the entire house. In my Rochester, New York studio, you will be able to relax and have a stress-free session.