Six Things to do When You're Preparing for Newborn Photography
You are expecting a new bundle of joy! Congratulations! As you are busy prepping for your little ones arrival, parents keep telling you to cherish the first few weeks as they grow so fast. How can you preserve time? Those tiny curled toes, wrinkly back, peach fuzz on their little ear and those sweet cheeks. You decide you'd like to invest in a newborn photography session but now what? Here are our six tips to make preparing for newborn photography is a breeze! It'll make sure that we have your ideal session, and capture these special moments for you to have the rest of your life.
Schedule your newborn photography session ahead of time
The best time to schedule your newborn photography session is in your second trimester. Reach out to the photographer that you've been following for weeks and let them know your due date. Newborn photography sessions usually take place when baby is under 2-3 weeks of age. Scheduling your session ahead of time allows you and your photographer to dream up your ideal session and assures their availability.
Feeding your little one right before leaving
Newborn photography can take a few hours, feeding baby right before arriving increases your chances for a great start to your session. What could be better than a full, happy, sleeping newborn?! Nothing! Your little one is less likely to spend the session crying and fussing to eat which means more time to capture their squishy cuteness! Be sure to bring an extra bottle or two just in case. Newborns go through spurts of cluster feeding and that's OKAY!! 
Easy to remove clothing
We all know how uncomfortable it can be to have clothing go over our head. To assure the best start of a newborn photography session, dress your little one in a sleeper. A sleeper that buttons or zips is the easiest way to not disturb your baby's sleep.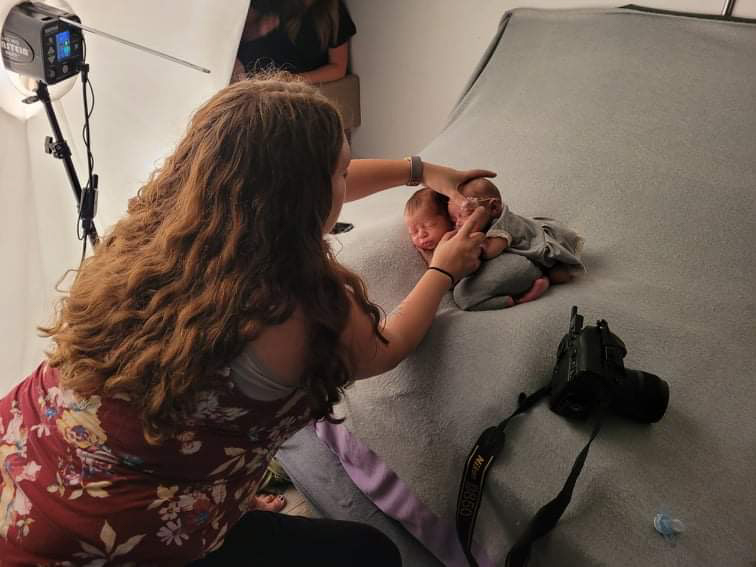 Play time before your session
Everyone knows that newborns sleep a lot. Newborn photography captures newborns doing their favorite thing…. sleeping! It can be beneficial to try and keep your newborn awake leading up to your session. This will help your newborn photographer capture those stunning posed sleeping shots. If you'd like to try to get a shot with your little ones eyes open, let your photographer know and it can be one of the last images.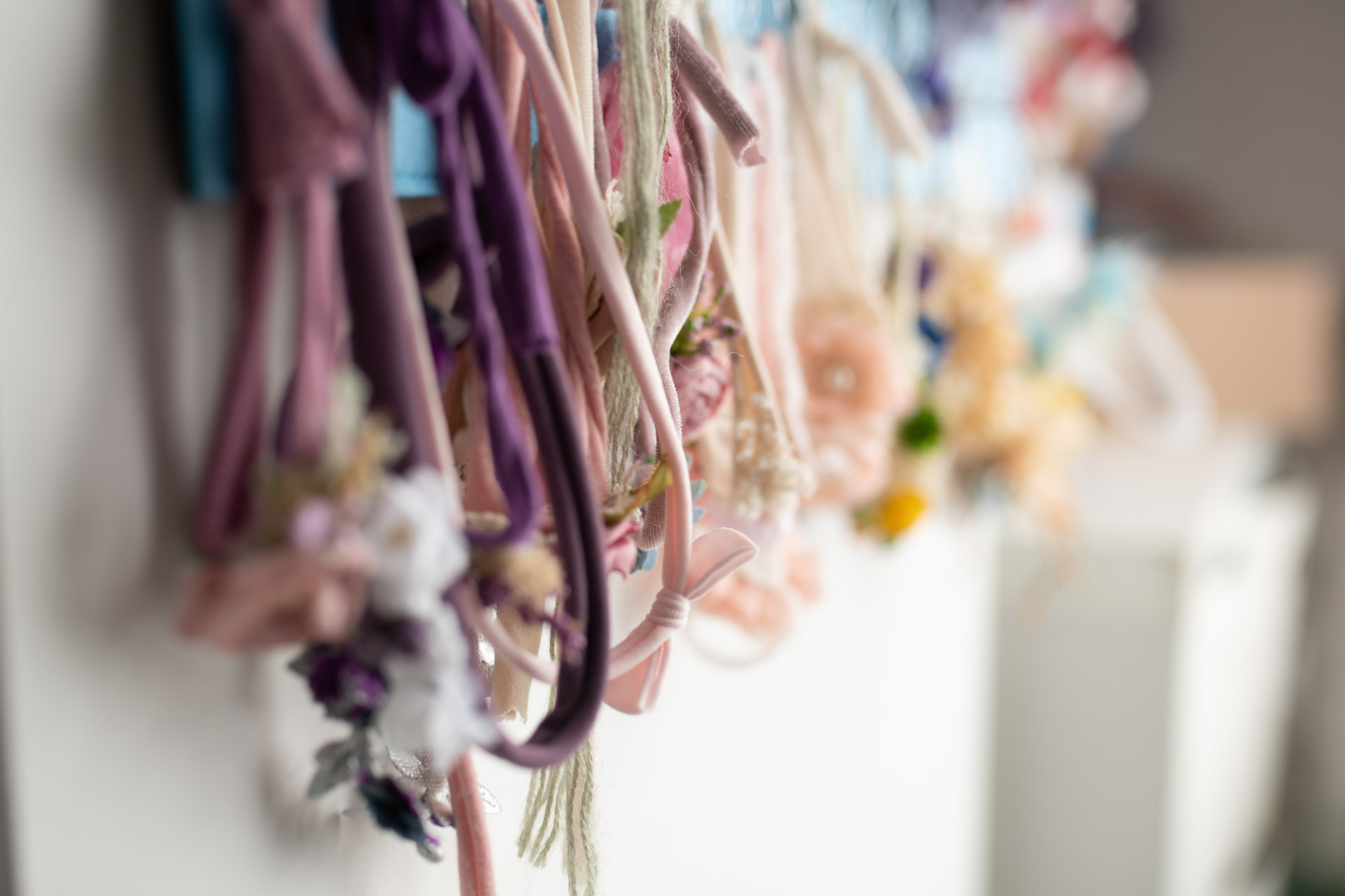 What to bring to your session 
Your newborn photographer will have an the blankets, props and backdrops needed. But from your end, when preparing for newborn photography, you'll want to be ready for baby's needs. Bring a long a bottle of formula/ breastmilk, a burp cloth, diapers, wipes and a pacifier. A pacifier is one of the best tools to bring to a newborn photography session, even if your little one doesn't normally like to take it. The pacifier can be very helpful while transitioning baby.
Think about what you want to do with your images 
The best part of newborn photography…… showing off the stunning images of your precious bundle! Do you want a large canvas for over your mantle? A wall gallery behind the couch? An album that can hold all of those little detail images or a print box that allows you versatility in displaying many images? Newborn photography isn't just for social media and cell phone camera rolls but also to cherish everyday on your walls and coffee table.