We know you might have questions, and so we've taken a moment to answer some of the most common ones here! If you don't see the answer to your question though, don't worry. Just pop it over to us on the contact page, and we'll get back to you as soon as we can!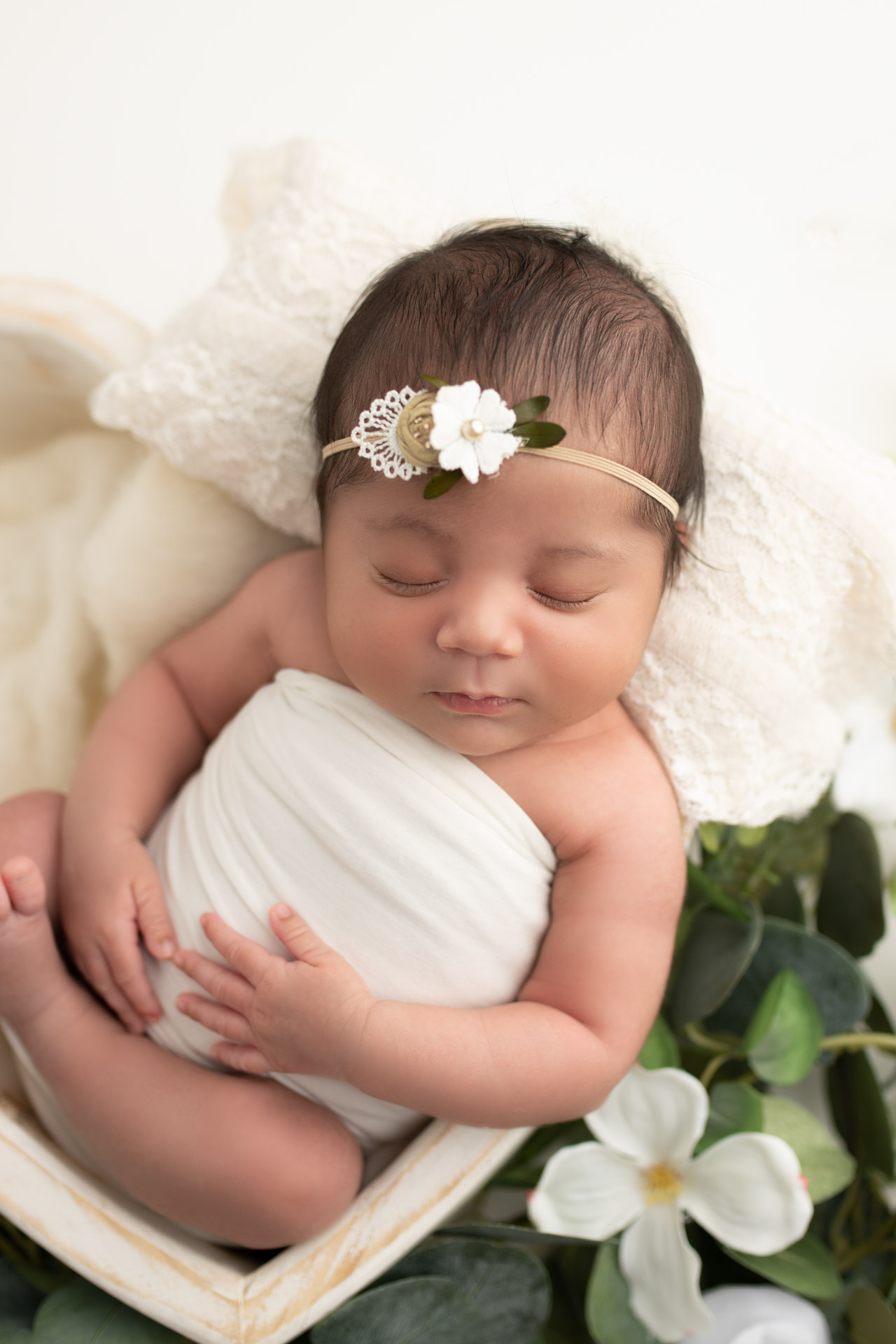 What is included with the session fee?
The session fee will include prop usage, client wardrobe for maternity, newborns and siblings, shooting time and one ordering appointment. Products and digitals are sold separately, selected at your ordering appointment.
Are you taking precautions in the studio for Covid-19?
Yes, we definitely are. You can read all about them here!
What should we wear?
You want to wear similar color tones. Think coordinating colors instead of matchy matchy. I recommend keeping patterns to a maximum of 1-2 people. While patterns are a great way to add some depth to your photos, too many patterns can be distracting. For a timeless and classic look you will also want to avoid thing like graphic t-shirts or anything with logos.
How long does it take to get our images?
Digital Images are sent withIn 2-3 weeks of your session. Print product vary by size and material from 1 week to 5weeks.
What if my kids don't behave?
I start with family/sibling images to help ease children in to the session and make them as comfortable as possible. I have many tricks up my sleeve for getting little ones to cooperate. We fully expect your children to be….. children during their session. We don't expect that your child will sit quietly in one spot and listen to every direction. We will talk to them, play with them and make the session fun for everyone. I follow your baby's lead. If baby likes to be clothed and swaddled, we will do more wrapped poses. If the baby likes to stretch out, we will do more posed shots. If you baby wants to cluster feed- that's just fine. If your baby wants to be awake the entire time- that's also fine! The results will still be beautiful.
Have you been trained in newborn safety and posing?
Absolutely! Newborn safety is our top priority. I have taken several newborn posing and safety classes and make sure to continue to attend at least one in person training every year.
How far in advance should we book?
Due to the costum nature of our sessions, booking should be done 2-3 months in advance. Although we can sometimes accommodate last minute requests. Most moms schedule their sessions while in their 2nd trimester.
How are your sessions priced?
We offer tiered packages for all types of sessions. This allows you to choose the best fit for your specific needs.
How long does a session last?
Standard sessions last approximately an hour. However some kids have a short attention span and we have to move quickly, while others need a few extra minutes to warm up to a new person/place. Newborn sessions can last up to 3 hours depending on how often we stop to feed the baby.
What if I lose my images? Do you keep a copy?
I guarantee your images for up to a year after your session.
What is your re-scheduling policy?
I allow your retainer to be transferred for one reschedule date. If a session is rescheduled more than once, it will require a new retainer be paid. While I understand things come up, I ask for 48 hours notice when rescheduling. Retainers for cancelled sessions are non- refundable.
What if my child gets sick shortly before our session is scheduled?
If your child gets sick shortly before the session, I ask that you contact me as soon as possible to reschedule. For the safety of all my tiny clients, children must be fever free 48 hours before entering the studio.
Do you choose our location, or do we?
Both. I will ask if you have a specific location in mind. If you don't, I will recommend a few different great locations for you to chose from.
What about props? Do you bring them, or do we?
I provide all the props needed for the session. I will send you a questionnaire shortly after your session is scheduled to see what props you'd like to use.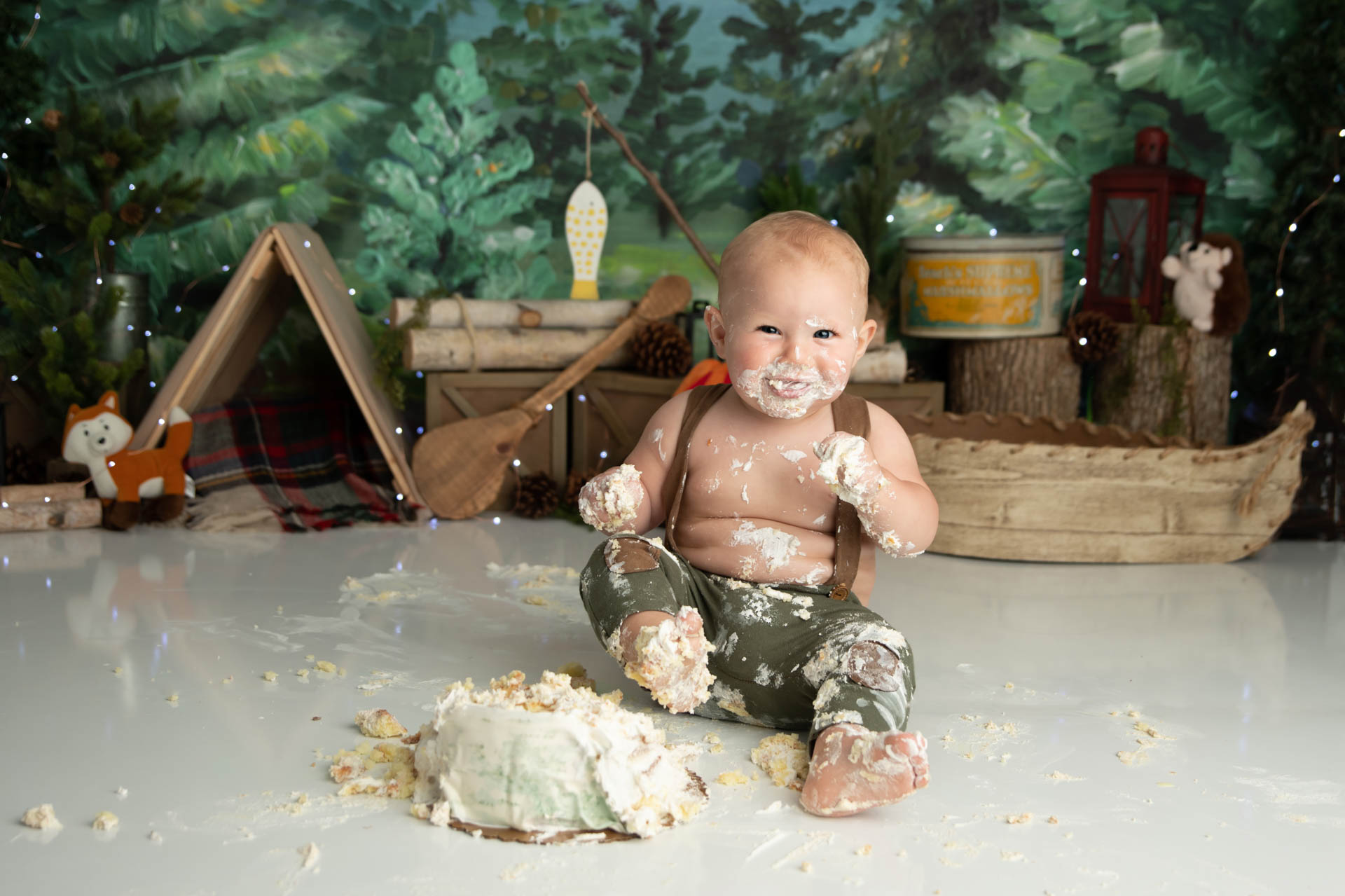 Such an amazing experience, I recommend to anyone! Michelle is super personable, amazing with little ones & our daughter loved her. Everything is well thought of and she was very flexible with our thoughts even getting a few shots special requested. We will definitely be back!! Thanks again Michelle!
She was amazing with my colic baby! She has the patience as a goddess! It took us an hour to take my daughter first photos and she did everything to keep her calm during her photos ❤️ I will definitely be going back for family photos and my daughter cake smash!!!!
... I just want to say thank you. Thank you for being not just an incredible artist with so much talent, but for being so comforting to both my daughter and myself. Your impact is still lingering, which is very meaningful to me. I will forever recommend you to everyone I know...